Is your little girl is growing up, in love with everything floral, and in need of a room that reflects her ever evolving personality? Well then this blog is for you…
I'm a huge HUGE fan of anything Liberty Fabric and classic, traditional design - now that may come as a surprise to you regulars who have seen that, up until now, my aesthetic has mainly featured Scandi, minimalist interiors… well, get ready for some maximalism, floral over load and an obsession for all things rattan!

Ok, where to start…. It would be fair to say that a brand called Poppy and Honesty fuels my Liberty fabric obsession - designed by Sophie, and handmade in Cornwall (and insanely beautiful part of the UK!). Sophie manages to absolutely nail the maximalist layering style of floral upon floral, with a bold gingham thrown in for good measure. You'll find a mix of high quality linens alongside her cotton Liberty fabrics - and, if you're a fan of a frilly or scalloped edged bedding, she has these in abundance. I will now indulge you with some of my fave products, everything from duvet covers to cushions to beautiful quilts. 
Above and below: Liberty fabric bed linen in Libby Print, with vintage rattan pram, Maileg mice, gingham cushion and child's metal bed frame
Above: House cushions with Liberty fabric and swan toy
Next up, it's beds… I adore a rattan bed - I feel like this trend will never end, and my god that makes me happy. Why do I love all things wicker and woven? Well… it just goes with everything! Sometimes, you need a bedside table or a light which brings a softer feel to an interior, and, for me, that's what rattan does. You'll see me using it everywhere - storage baskets, pendant lights, nightstands, table lights, but most of all beds…. yep, I'm a sucker for a rattan kids bed! They're pretty versatile and will go with modern interiors, as well as classic and vintage. So without further ado, I give you, my favourite rattan children's beds, but if rattan isn't your style, I have also added wooden beds and one metal bed for good measure!
Now you've finished lusting over those… I'm sure you'll well and truly hooked on the rattan bug, so here are my favourite items, that aren't bed shaped ;)

The whole purposes of this blog is to inspire you on how to style my swan art, so I'd best tell you all about them. It's a simple design, but with a vintage twist - layered with textures of paint, paper and… wait for it… textures I created from my sofa fabric. Yep. I know, but what do you expect, I'm a "creative", I'm meant to be a bit bonkers. Anyway, if you're a regular, you'll know by now that I'm a big fan of Farrow & Ball paints - why? - they just get the shades absolutely perfect. I adore earthy tones and I wanted these swans to have a slightly more grown up feel to my usual art, so they're a muted palette, which sit beautifully with each other. I won't lie, I'm very biased and a little in love… I can't pick a favourite! There's a shade to suit everyone, Oval Room Blue, Calamine Pink, Strong White, Ammonite, Pavilion Blue, Studio Green and Tereca's Green… hopefully that helps you in choosing paint colours too (coming up next!).
Ahhhhh paints… what a minefield of brands and types there are to wade through these days. I keep it simple, Matt Emulsion is my paint type of choice and Farrow & Ball is the brand of choice - I slap that on the walls with minimal prep. Need to be able to wipe sticky finger marks off the wall? Choose a harder wearing "child-proof" paint, wipe cleanable or eggshell (though with eggshell, it will have a satin sheen to it). The only time I use a primer is when painting MDF, else it's like a sponge - I speak from experience!
So, colours colours colours… and how to decide… did you know most paint brands offer a free consultation service? A bit over the top you say? Wrong… the positioning of the room you're painting in your house, whether it is light-filled or dark, whether window is north or south facing ALL really affect how a paint will look in your room. ALWAYS try a tester - brands like Lick Paints have stick on tester patches, which are fab as they peel off, you can also place them in various points of the room, to see how the light looks on it at various times of the day. Sometimes I order several tester patches so that I can see the colour on a larger area… If your chosen brand of paint only offers tester pots, stick together several pieces of A4 paper and paint those, then stick to the wall - far easier than painting over!
I'm waffling, apologies, you want to see pretty colour suggestions...
I don't think I've ever really had a focus on lighting for kids rooms, and now I'm thinking there's a need for this subject to have a blog of its own… in the meantime though, here are some pretty lighting options for the girly theme.
ABOVE: Burlap petal floor lamp, Target / Opalhouse / Jungalow
ABOVE: Flower Sconce by Sarah Sherman Samuel / West Elm
ABOVE: Flower bedside lamp by Sarah Sherman Samuel / West Elm
ABOVE: Pretty pendant light / Le Petit Florilege
ABOVE: Parasol Rattan Table Lamp / McGee & Co
ABOVE: Pretty Flower Table Lamp / Ellos

ABOVE: Rattan Wall Light Sconce / Decor Pad
ABOVE: Scallop Pendant Light in Rattan / Serena & Lily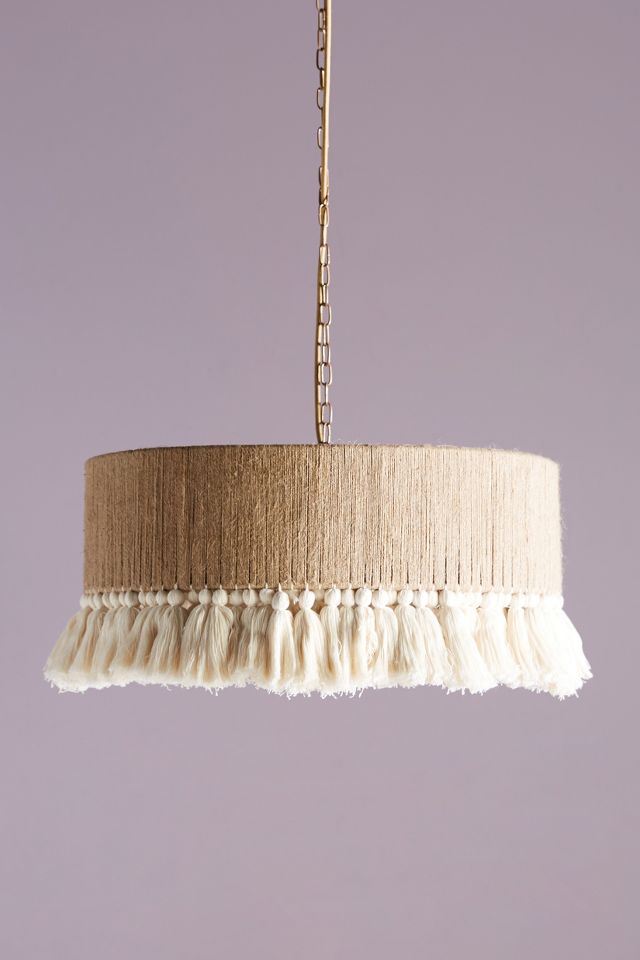 ABOVE: Rara Jute Pendant Light Shade / Anthropologie
Whilst creating my Pinterest board about pretty girls rooms, I found myself trying to find the perfect bedside table, or nightstand for the international reader. Well, I found several! Here they are in all their glory…! Apologies that they're all US brands (apart from one)... they just have the best stuff! Plus I have a huge US customer base, so I thought it would make a nice change for them!
Every "tween" girl needs her first dressing table or desk space - especially if she's started getting into doing her nails and experimenting with Mummy's makeup… some of these can also double up as somewhere to do homework, which is a great space saver:
Hopefully that has provided a bit of inspiration on how to decorate your little girls bedroom, but if you're in need of more inspo... follow along on Pinterest, where I regularly curate boards for every aspect of interior design, or find me on Instagram at @prettyinprintart.